Pay conveniently in instalments.
You need a new kitchen appliance for your gastronomic business, want to finance your goods purchase or an expensive business trip? The Jetzz Card offers you the necessary financial freedom in the day-to-day business so that you can focus on what is really important. With the Jetzz Card you now pay your operating equipment and also your business travel from € 50 upwards in comfortable monthly instalments.
The advantages of the Jetzz Card Business:
The Jetzz Card works fast and easy – at the wholesale checkout and in online-shops alike. You do not only save yourself repeated, time-consuming loan applications in respective stores, but you also benefit from top conditions. Besides, you can apply for employee cards.
Übrigens: auf Wunsch können Sie auch weitere Mitarbeiterkarten beantragen.
Instalment payments of purchases from € 50 upwards
6 or 12 monthly instalments available
Credit line up to € 100,000
Annual price of € 50
Easy online payments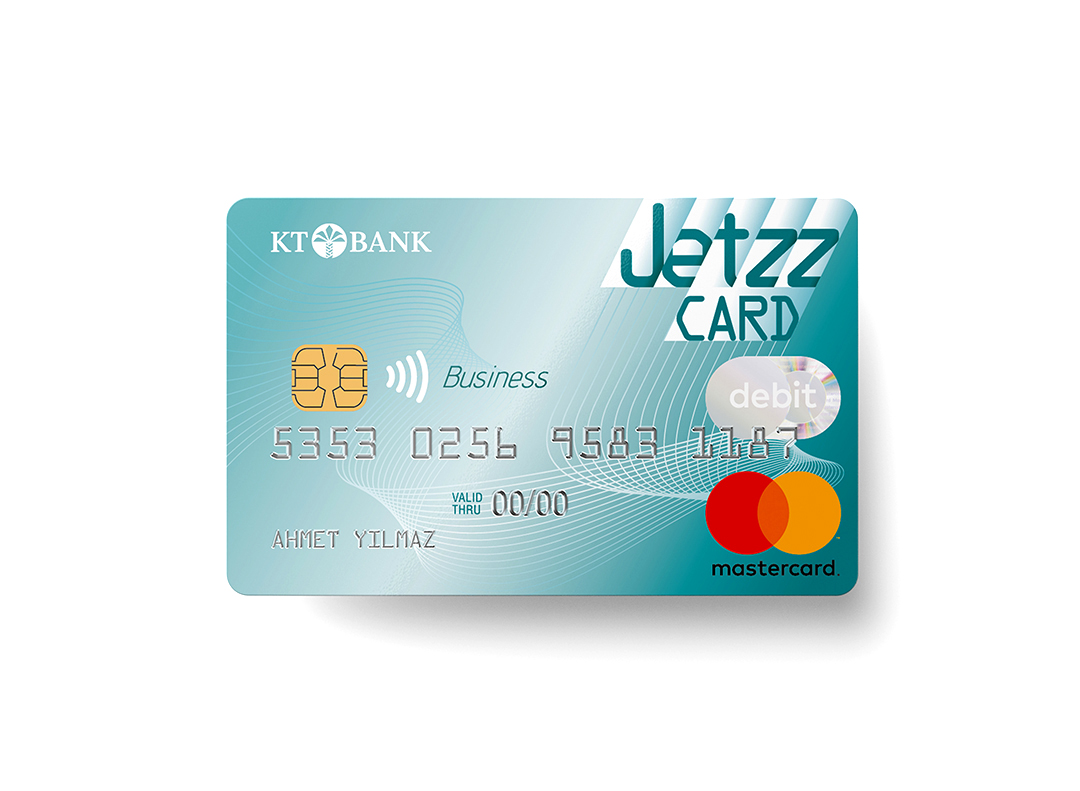 Save money with our top conditions.
| Number of monthly instalments | Profit markup* |
| --- | --- |
| 6 Month | 1,75% |
| 12 Month | 3,28% |
This is how the Jetzz Card works:
You purchase the desired retail goods or services in a store or online.
You pay with your Jetzz Card at the cash desk as per usual.
Directly after the purchase, you are informed via SMS about the details concerning the respective transaction, card revenue and instalment payment.
Easy application
Smart shopping.
The Jetzz Card Business usefully complements the KT BusinessAccount. If you are not a client of KT Bank yet, we kindly ask you to visit our colleagues at our branches who are happy to support you with your appliation for your KT BusinessAccount.
Are you already a KT Bank client?
*Equals an annual profit rate of 5.99 % and an effective annual profit rate of 6.15 %.