Financially flexible, anytime, anywhere.
The KT Mastercard Business is a business account checking card and an internationally usable debit card in one.
You pay easily and practically by card on your business trips and when shopping, and you always have your business finances in view thanks to direct daily billing on your KT Business Account.
You are also well secured with 3D Secure when shopping online.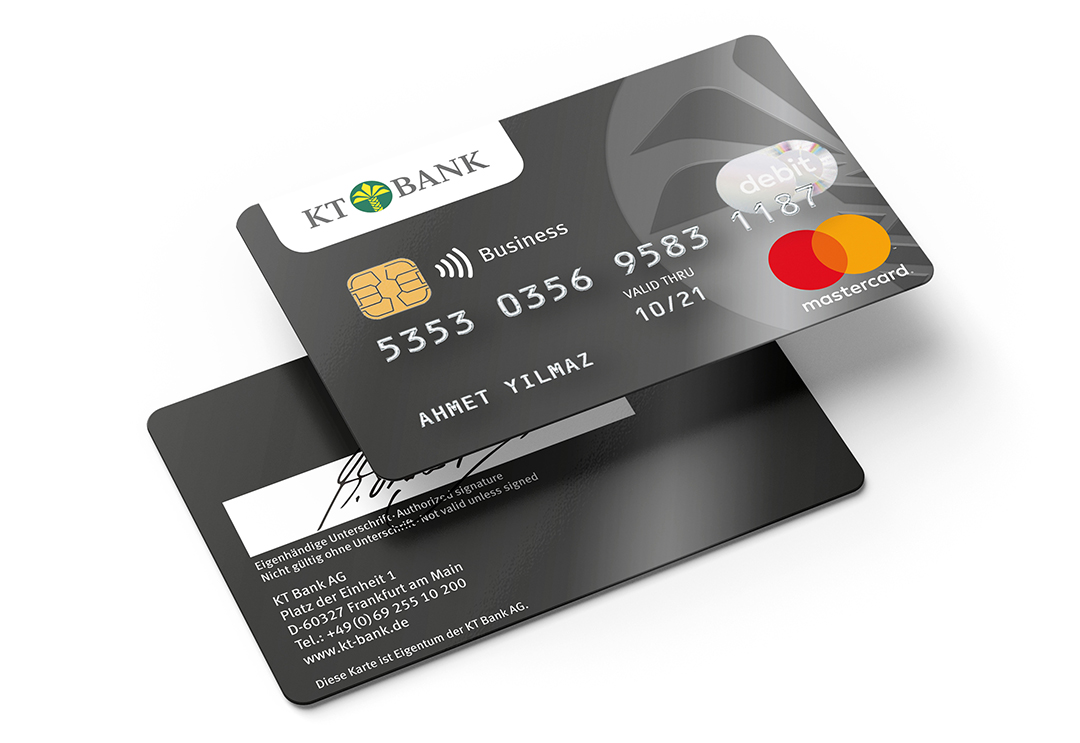 The advantages of the KT Mastercard Business:
The KT Mastercard Business usefully complements the KT Business Account.
If you are not a client of KT Bank yet, we kindly ask you to visit our corporate clients consultants at our branches who are happy to support you with your application for your KT Business Account.
Are you already a KT Bank client?
Cashless payments in retail outlets at more than 36 million points of acceptance all over the world
Contactless pay function (NFC)
Worldwide cash withdrawal, even free of charge once a month*
Daily accounting: transactions are booked directly from your KT Business Account balance
*This only applies to cash withdrawals in Euro. Cash withdrawals in foreign currency are subject to an additional international service fee, which is specified in the List of Prices and Services.