Pay cashless, act in a value-conscious manner.
The KT Mastercard combines the services of a checking card with the advantages of a credit card accepted worldwide. A practical means of payment – not only at the checkout and worldwide when travelling but also when shopping online. And thanks to 3D-Secure, your purchases on the Internet have that extra bit of security.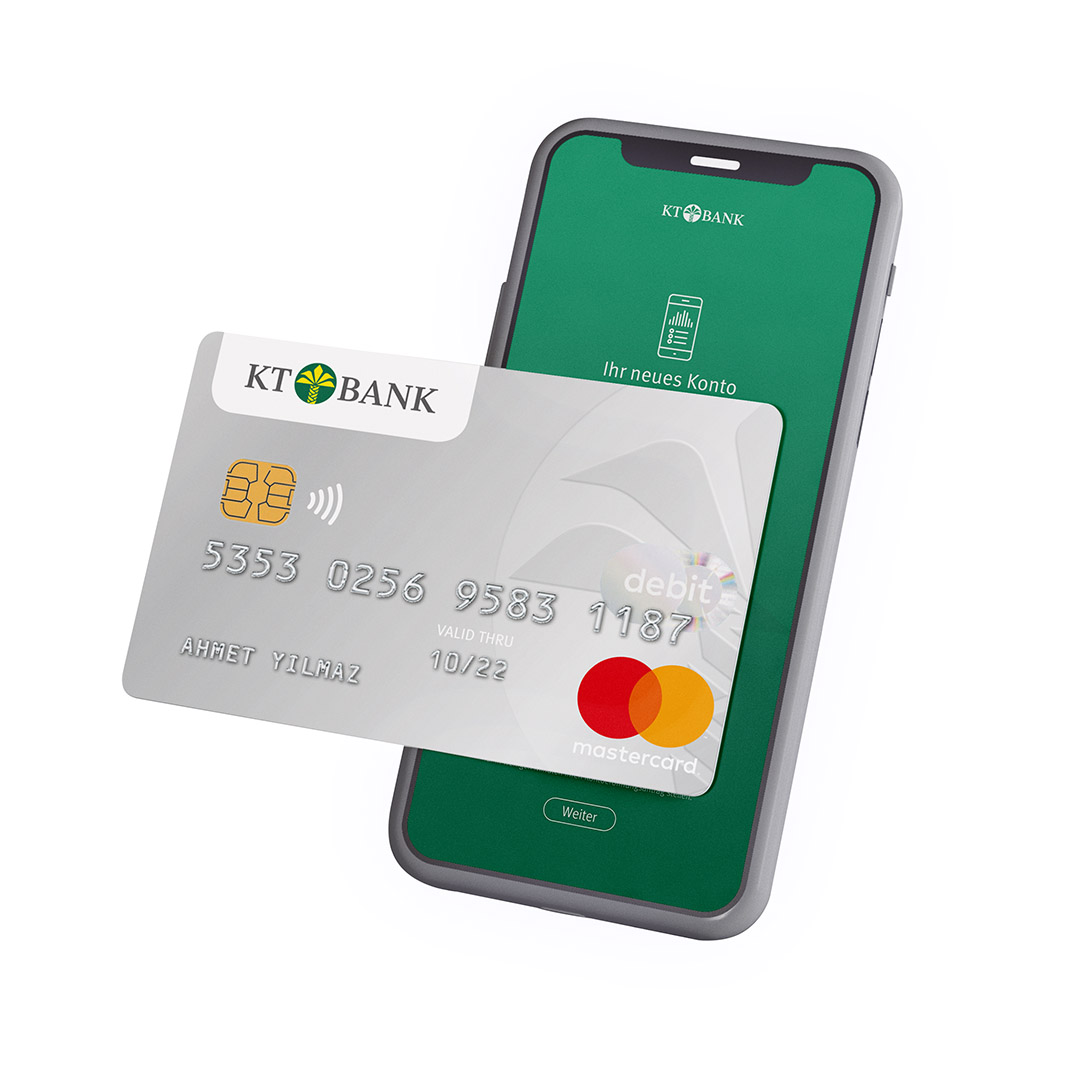 Apply now in just a few minutes!
1. Open free account
In just 10 minutes, you can open your free KT Current Account online or via the app.
2. Legitimation via WebID
Simply identify yourself via your telephone using WebID.
3. Receive access data and card
After successful legitimation and final verification, we will send you your access data and the new Mastercard.
Cashless payments in retail outlets at more than 36 million points of acceptance all over the world
Contactless pay function (NFC)
Worldwide cash withdrawal,
even free of charge three times a month*
Daily accounting: transactions are booked directly from your KT Current Account
No account maintenance fees
No monthly cash deposit required
Apple Pay and Google Pay (Available soon)
Available soon
Pay by smartphone and smartwatch
Paying has never been so easy! With the new KT Mastercard and Apple Pay or Google Pay, you can pay quickly and easily at any time via smartphone, smartwatch or tablet. At the same time, you don't have to worry about your card information. This is because it is neither stored on your device nor shared with the merchant during payment.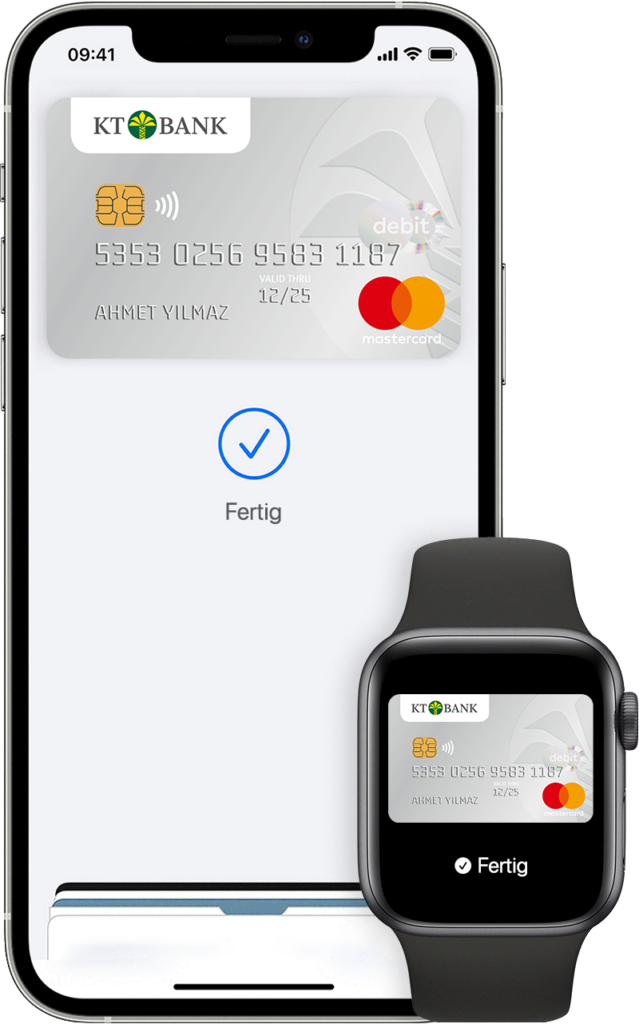 Free account switching service in less than 10 minutes
With the online account switching service, you can inform your contract and payment partners, delete old standing orders and set up new ones – free of charge and automated, at home or on the road.
Contact us:
Are you interested in our offer and services? Then contact your customer advisor or send us an email to [email protected]. We are happy to serve you!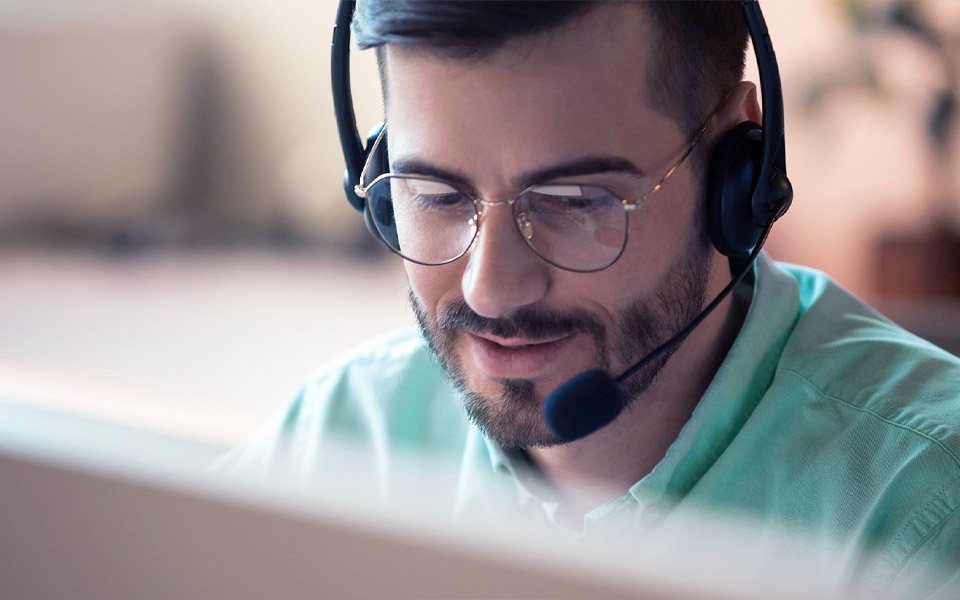 * Cash withdrawals are free of charge only for withdrawals in euros up to three times a month. Fees that may be charged by the ATM operator are not included and will be debited from your current account with the withdrawal amount.