Techafull – the insurance that brings you and your community safety and well-being.
Techafull is Germany's first digital Islamic insurance and a leading insurtech company. With our digital and user-friendly processes, we contribute to the well-being of our customers and the environment, while providing comprehensive protection against risks. Our products and services, including personal liability, household, accident, and bicycle/e-bike insurance, are delivered in an eco-friendly, completely paperless, and digital manner. We are proud to work in a people-centric way, shaping our steps from product development to purchasing and claims management processes accordingly.
As part of the Kuveyttürk Financial Group, we provide our customers with reliable service and fulfill our obligations on time and in full. We consider the remaining balance in the cash register at the end of the period as a donation to increase the good.

Europe's first digital Islamic-compliant insurance
Social Responsibility

Techafull conducts all of its products and services in an eco-friendly, completely paperless, and digital manner. On behalf of the cash participants, we consider the remaining balance at the end of the period as a donation to promote public welfare.
People Centric

Techafull places great importance on ensuring that all steps, from product development to purchasing and claims management processes, are people-centric. We continuously strive to provide our customers with an easier and more streamlined service through ongoing improvements.
Dynamism & Reliability
Techafull is a young and agile insurance company with an innovative business model that allows us to quickly respond to changing social and economic conditions. We are continuously working to improve and evolve our products and services according to the changing needs of our customers. At Techafull, we strive to provide reliable solutions that our customers can count on.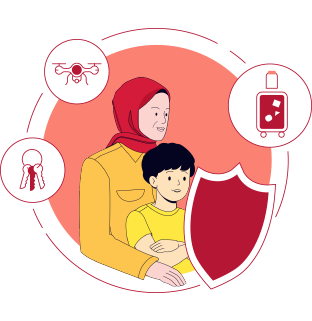 Private Liability Insurance
With Techafull you are covered if you accidentally harm third parties.
Monthly prices start at 1.95 €. Digital. Simple. Green. (*)
Contents

Properties

Household and Activities

Animals

Vehicles, model vehicles

Abroad

Special Benefits

Loss of Keys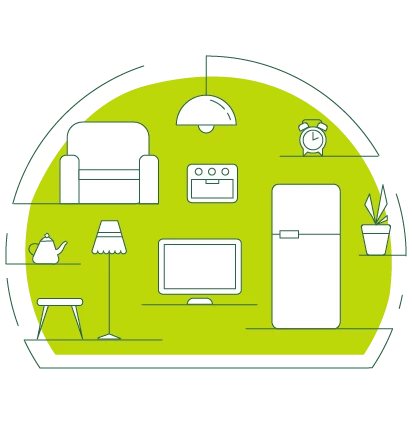 Home Content Insurance
Everything in your home is precious. Check out our packages now and secure your belongings.
Monthly prices start at 1,42 €. Digital. Simple. Green. (*)
Content

Fire

Tapwater

Storm and Hail

External

Burglary/Theft

Insured Costs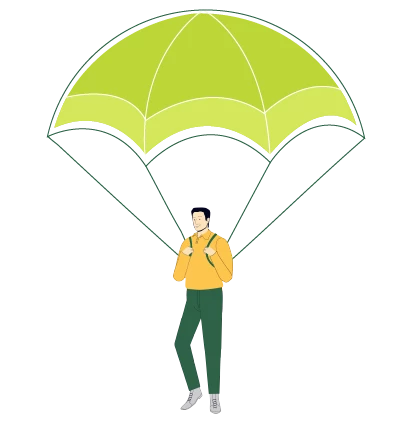 Private Accident Insurance
Accident can always happen. You'd better to secure yourself with Techafull.
Monthly prices start at 1.19 €. Digital. Simple. Green. (*)
Content

Increased Physical Effort

Infections

Disability

Vaccination Damages

Rehabilitation

Daily Hospital Allowance

Accident Care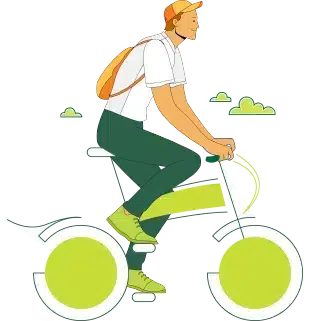 Bike/E-Bike Insurance
Not only you are but also your bike/e-bike is safe with Techafull.
Monthly prices start at 2,53 €. Digital. Simple. Green. (*)
Inhalt

Theft

Vandalism

Repair

Accident and Fall/Drop Damages

Electronic Damages

Battery & Motor Wear

Wear and Tear of Certain Bicycle Parts
Get in touch
Do you have any questions about our insurance products or need assistance with claims processing? We're here to help! Click on the buttons below to contact us via email or phone.
FAQ
You can take advantage of our replacement bike service by adding the «Schutzbrief» service when purchasing your insurance.
Yes, your Techafull bike insurance is valid worldwide.
Techafull covers all parts that are permanently attached to the bike or pedelec/e-bike (including the battery) and are part of the bike's function, such as the seat, handlebar, lights and trunk, as well as the lock used.
You can insure your bikes up to 5 years old with Techafull.
Yes, we protect you against engine or battery damage caused by moisture with all our tariff options.
By adding the «Schutzbrief» service when purchasing your product, you can benefit from many privileges such as 24-hour assistance, roadside assistance, towing, recovery, round trip, replacement bike, accommodation costs, return transportation of the bike, scrapping the bike, emergency cash.
Yes, all phones in the household are insured against the insured risks. If a phone is damaged, e.g. due to a fire, or stolen in a burglary, it will be reimbursed. Pure breakage or simple loss are not covered, however.
If the policyholder changes the flat, the insurance cover is transferred to the new flat. During the change of residence, insurance cover exists in both flats. The insurance cover in the previous flat expires at the latest three months after the start of the move.
In addition to the actual property damage, additional costs are often incurred even in the case of minor damage. The household insurance does not leave you in the lurch here either. It covers numerous costs, such as damage mitigation costs, clean-up costs, hotel costs, transport and storage costs if the flat is uninhabitable and things have to be moved out, lock change costs if a key to the flat is lost due to an insured event, as well as security costs if the flat cannot be locked due to damaged doors and windows, or alternatively costs for temporary repairs if this serves to protect the household effects. These and other costs are precisely defined in the conditions.
You can extend your insurance cover with the following modules:

-Extended natural hazards (elementary): Damage due to flooding and backwater (also as a result of heavy rain), earthquake, subsidence, landslide, snow pressure, avalanches and volcanic eruption.
-Bicycle theft: Your bicycle is covered by the home content insurance against burglary from the insured dwelling (incl. cellar). To be insured against simple theft when you are on the road, you need this additional module.
-Glass protection: With this additional module, you can insure all glass in your household (except hollow glass such as vases, lamps and drinking glasses) against glass breakage of any kind.
Smoke detectors save lives, so we recommend installing them. However, this is not a precondition for insurance cover.
Yes, of course. The Home content insurance protects your household effects – regardless of whether you are the tenant or the owner of the insured dwelling.
In principle, an insured accident occurs when the insured person involuntarily suffers a health impairment as a result of a sudden external event (accident event). In addition, we also provide benefits for other involuntary health impairments such as certain poisonings, frostbite or damage caused by increased exertion and accidents as a result of certain disorders of consciousness. These are only examples. You can find the exact scope of benefits in the conditions.
Yes, insurance cover exists worldwide and around the clock.
The amount of the insurance benefit depends on the selected disability sum as well as the agreed progression. In addition, the sum you receive in the event of an accident depends on your degree of disability.
Yes, also cosmetic surgery (including dental treatment) that is necessary due to an insured accident is also covered.
Yes, vaccination damage (in general) is also insured.
Not in general. A death benefit (analogous to the other selectable modules daily hospital allowance, daily allowance, etc.) can be concluded. In this case, the named heirs receive the selected sum in the event of the death of the insured person.
The family tariff also includes insurance cover for your children if they live in your household – regardless of how old they are. Your children are also insured if they are unmarried and are still in school or immediately following professional training. Insurance cover also exists if an apprenticeship is immediately followed by a course of study. After completion of the initial school or professional training, the insurance cover remains in force for a maximum of one year if your children are unemployed immediately following this training or if a waiting period occurs.
Drones (helicopters, Quadro copters, etc.) with a maximum flying weight of 2 kg or motor-driven model aircraft whose flying weight does not exceed 500 g are also insured in the Comfort and Full tariffs. The Comfort tariff has a sublimit of 10,000 EUR for drones, the Full tariff does not.
Yes, the costs resulting from the loss of private keys belonging to others are covered. For example, if you lose the key to your rented flat, the costs for replacing the lock or locking system are covered. Depending on the tariff variant, compensation limits of up to 15,000 EUR (Standard), 50,000 EUR (Comfort) or 100,000 EUR (Full) apply. In the Comfort and Full tariffs, insurance cover is also provided up to the above-mentioned amounts if you lose keys that were given to you by your employer in the course of your work.
Insured are tame pets (e.g. cats, rabbits), tamed small animals (e.g. songbirds, parrots, hamsters,) and bees. In the Comfort and Full tariffs, also guide dogs for the blind and disabled as well as wild small animals (e.g. snakes, spiders, scorpions) are insured – provided that they are kept in accordance with legal and official requirements. In the Comfort tariff a sublimit of 10,000 EUR applies to wild small animals.
There is a special tariff for members of the public service or civil servants. The latter pay a lower premium. The scope of benefits of the private liability insurance does not differ.
Yes, damage to rented property is insured. Depending on the tariff with different compensation limits. The insurance covers not only damage to the rented flat or house, but also damage to movable furnishings in holiday accommodation.